(Rutherford County, TN) – Under the fluorescent lights of their school classrooms, eighth grade students from 13 Rutherford County middle schools previewed career and technical education (CTE) classes before selecting their high school electives. Similar to a career fair, Rutherford Works' pathway fairs help students explore possible career paths and discuss future opportunities with industry experts.
The process began with students completing a YouScience aptitude assessment, which matched their talents with careers. Students used the results to choose their class schedules. During each class, students participated in discussions and hands-on demonstrations from presenters consisting of high school students, teachers and industry professionals.
"When you see students connecting the dots, and they're engaged and asking questions, you know it's made a difference for them," states Regina Ward, director of education and workforce development at Rutherford Works.
Instructors from high schools also used this experience to recruit students to their programs and provide clarity about their classes.
"We've been able to remodel several spaces at our school as part of the architecture and construction pathway," beamed Carrie Ott, interior design instructor at Smyrna High School.
During a presentation at Smyrna Middle, Ott showcased design boards featuring textiles and paint samples and discussed presentation skills which are areas students may not have considered to be part of the class.
"There was nothing like this when I was in middle school," remarked Leigha Moltz, teen living teacher at Christiana Middle School. "Many students are exposed to careers through family and friends. With this program, they learn about so many different available careers that they might enjoy."
As part of the day, students received take-home sheets that explained the work within local industries including opportunities after high school, college tuition costs, degree timelines and expected salary ranges.
"The handouts help students understand their pathway when looking at the long view," states Ward.
Students were encouraged to take notes and talk to guardians, teachers and counselors about their choices so they can make the best decisions when selecting classes.
Rocky Fork Middle School counselor Amanda-Jo Serrano uses the handouts and YouScience results for advising and class selections during spring registration. "We use student ACT Aspire Assessments, YouScience results, and school reflections to help them pick high school electives," she stated. "We want them to make an informed decision."
Middle school students select their freshman electives in the spring and are required to take three classes in a specific focus area to graduate. They may focus in math and science, career and technical education, fine arts, humanities, advanced placement (AP) or international baccalaureate (IB).
"CTE students have higher overall graduation rates and can graduate with credentials and certifications that set them apart when applying for college and employment," finished Ward. "College isn't the end goal; a successful career is."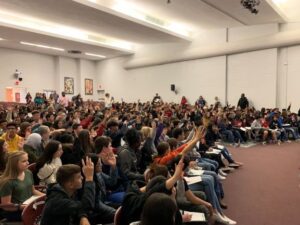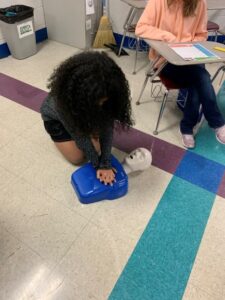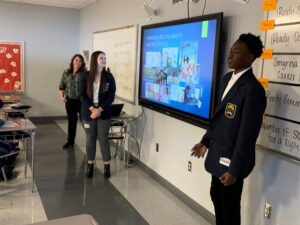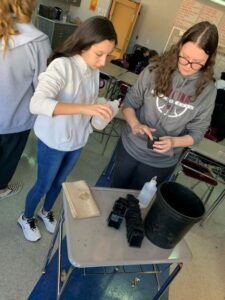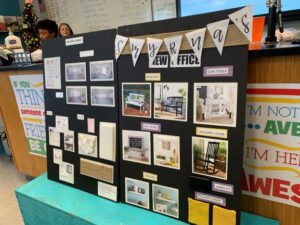 ###
About the Rutherford County Chamber of Commerce and Rutherford Works
The Rutherford County Chamber of Commerce is a nonprofit organization dedicated to providing the best possible place in which to operate business, while promoting the region as a desirable place to live, work and visit, through a wide variety of programs and initiatives. Rutherford Works efforts focus on bringing businesses and education partners together to ensure a strong and diverse economy through education and workforce development.